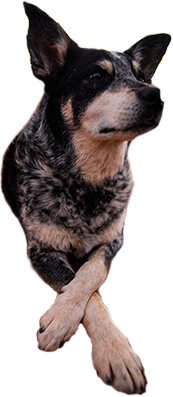 Sometimes you just want the FAQs!
So here they are, please go to our individual pages for more.
Still have questions or want to make a suggestion?
Ask the City Dogs staff! We are more than happy to answer your questions and serve you and your furry family members by making City Dogs the best boarding and playcare experience for everyone. Better yet, come visit us and learn why Roanoke's City Dogs truly is the best environment for your pooch.
IS THERE AN INTERVIEW OF MY DOG TO DETERMINE RELEVANT BACKGROUND?
YES! Prior to your dog's evaluation visit, we will ask that you complete our new client questionnaire which requests information about each of your dog's behavior and health. We will also need confirmation of spay / neuter and a copy of each pup's vaccination history, which must show current dates for rabies, DHLPP/DAPP (distemper/parvo) and bordatella (canine cough). In addition, we will ask that you sign our general liability form and an informational waiver which explains the facts and risks of canine cough in a daycare setting. Flea preventatives and de-worming protocols are strongly recommended, but we do not require documentation. Please note on the questionnaire any behavioral idiosyncrasies your dog has. That said, your dog's behavior will most likely be different here than it is in their home environment. During this evaluation visit, we will be observing your dog and assessing their temperament based on how they behave when in a play group setting.
CAN I VISIT YOUR FACILITY PRIOR TO MY DOG COMING?
OF COURSE you are welcome to visit City Dogs any time during business hours! No appointment or phone call is necessary. We recommend that you do not come during Sunday hours as those times are reserved for pick-up and drop-off of boarding dogs. They can be very hectic. We would like to be able to spend the necessary time with you and answer all your questions.
HOW CAN I BE SURE THAT THE PLAY SPACES AND OVERNIGHT ROOMS ARE CLEAN, ODOR AND DISEASE-FREE AND SAFE FOR MY DOG?
We clean and disinfect each run every morning. The floors and walls of the play areas are continually wiped and mopped during the day with a safe and biodegradable cleaner made specifically for kennels and veterinary hospitals. A full cleaning of the play areas is completed each night, regardless of how many dogs have visited.
Although we can 't eliminate all odors, we are very insistent that City Dogs not smell like a boarding kennel! Come visit us any time during business hours to check out Roanoke's cleanest facility.
IS YOUR FACILITY CLIMATE CONTROLLED?
Our indoor spaces – multiple play areas, boarding rooms and suites – are climate controlled for the comfort of your dog(s).
WHY DO YOU REQUIRE MY DOG'S VACCINATION RECORDS?
Our priority at City Dogs is to ensure your pup(s) are having fun and are well cared for in as safe and healthy an environment as we can provide.  In order to do that, we require your pup(s) to be current on their vaccinations. This helps ensure their health and safety as well as that of our other canine clients. 
It is the owner's responsibility to provide those records to us (or have your vet email them to us at info@citydogsroanoke.com) and to keep them up-to-date. 
PLEASE NOTE – despite our vigilance on our canine guest's vaccines, unfortunately some illnesses are airborne and can be transmitted through saliva, sneezes and sharing water bowls. Many of the cough / cold type diseases have strains of virus or bacteria that aren't covered by vaccines. The same is true for humans – consider the annual flu vaccines. Regardless of being up-to-date on the required vaccinations, there is always a risk when dogs are around other dogs. We encourage you to discuss this with your vet in advance of any daycare or boarding for your pup(s).
We maintain a very high sanitation standard at City Dogs and do everything in our power to prevent the spread of disease. In the rare event that we do notice a dog is not well, (lethargic, sneezing, coughing, diarrhea) we immediately isolate them and call the owner.
WHY DO YOU REQUIRE THAT MY DOG REMOVE THEIR COLLAR BEFORE ENTERING THE FACILITY?
We are a 'play naked' facility for the safety of your pet (if you are not familiar with this, please read up on the Naked Dog Project). Playing with collars on can be dangerous. A tooth or jaw can get stuck under any collar resulting in injury or strangulation. You may notice us removing your dog's collar upon entry. We will store the collar and return it upon checkout. We also have a leash rack in our reception area and you may leave your collar and leash there.
DO YOU ACCEPT INTACT MALE DOGS?
YES! Being intact does not prevent any dog from joining our playgroups, provided they are well behaved. Some un-neutered dogs exhibit behaviors that are not acceptable in a group setting. If we find that your dog plays too rough, tends to "hump" other dogs or picks fights , he is probably not a good fit for our program. We will alert you to any of these issues immediately.
DO YOU ACCEPT FEMALE DOGS THAT HAVE NOT BEEN SPAYED?
YES we keep them separate from the un-neutered males. If they are in heat, they are not allowed in a play group.
DO YOU ACCEPT PUPPIES?
YES if they are at least 16 weeks old and have completed their puppy series of vaccinations, including rabies.
WHAT HAPPENS IF MY DOG HAS AN ILLNESS OR INJURY?
We always have staff at City Dogs who are certified in pet first aid and CPR through PetTech International Training Center. If your dog becomes sick or hurt while visiting with us, we are educated in how to handle those situations. In this circumstance, we will make every effort to contact you as soon as possible for instructions on how you would like us to proceed. If the illness or injury requires more urgent care than we can provide and you cannot be reached, we will contact the veterinarian on file for your pet or take him/her to the emergency vet clinic.
WHAT DO YOU DO WHEN IT SNOWS?
Exactly what happens depends on the weather conditions. We may, at times, change our business hours in order to keep everyone safe. We pay close attention to the weather and try to make announcements quickly. Please follow us on
Twitter
for timely updates. We also post announcements on
Facebook
. You are always welcome to text us at 540-206-3299 for specifics on your situation. Our boarding dogs are never without care, even if someone needs to spend the night to ensure the weather does not interfere. We may not have enough staff to open to the public but rest assured, the dogs staying with us will never be without attention.
DO YOU HAVE A WEBCAM SO I CAN SEE MY DOG WHILE I'M AWAY?
WHAT METHODS OF PAYMENT DO YOU ACCEPT? DO I PAY WHEN I DROP OFF OR PICK UP?
We accept cash, credit and debit cards. The cards we accept are Visa, MasterCard, American Express, and Discover – chip and non-chip cards. We cannot break bills of $50 or greater. Unfortunately, we can no longer accept personal checks. Payment is due at check-out.
ARE YOU OPEN ON WEEKENDS AND HOLIDAYS?
YES we board dogs 365 days a year and offer daycare service Monday thru Saturday (except on major holidays when we operate under our Sunday schedule). We are closed to the public on Thanksgiving Day and Christmas Day. We are closed for daycare service and follow our Sunday schedule on New Years Day (January 1st), Memorial Day, the 4th of July, Labor Day and Christmas Eve.
CAN SOMEONE OTHER THAN MYSELF DROP OFF OR PICK UP MY DOG?
YES but please let us know prior to pick-up or drop-off. Also, make sure the person picking up your dog knows your dog's leash and/or the belongings that should be returned with them and that you have either pre-paid or that they are prepared to make payment. We do provide space on our new client questionnaire to provide information on any regular alternates you may have.
WHAT HAPPENS IF I'M RUNNING LATE?
We're here for you. Please text us at 540-206-3299 and tell us about your predicament. We get texts quickly and can respond promptly. We'll figure out the best way to handle it with you.
IS THERE A GREAT DEAL OF NOISE / BARKING?
The dogs tend to be generally "quiet" during most of the day's play. Dogs tend to spend more time sniffing, wrestling, and playing with one or two of their "friends", rather than barking. Dogs are the loudest with new visitors (as you will soon learn during your visit), and at leaving time. The doorbell, at the front counter, has a tendency to elicit a grand response!
CAN I BRING MY DOG'S OWN TOYS AND BED?
YES we suggest you do what's best for your dog and for your own peace of mind. We do provide blankets and Kuranda beds in every room, but some people prefer for their dogs to have the familiarity of their own bedding and toys.  Please be aware that some dogs, especially if they are not used to being in a boarding situation, will damage or chew their bedding and/or toys. If your dog does soil their bedding, we will make every effort to wash their belongings before returning them home with you.
DOES CITY DOGS PROVIDE DOG FOOD OR DO I BRING MY OWN? CAN I BRING IN WET AND / OR DRY FOOD? HOW SHOULD I BRING FOOD IN?
YES to both. We suggest you to bring your dog's regular food, maintaining their diet prevents tummy upset and diarrhea. This is especially important if your dog is on a special diet or has food allergies. We have a refrigerator to store wet food.
If you forget, don't worry! We have high quality Diamond Naturals food on hand for $1/cup (paid at pick up).
You can bring your food in any container or bag that is convenient for you. There is no requirement to individually bag their meals. 
SHOULD I PROVIDE TREATS FOR MY DOG?
ABSOLUTELY if you want to or your dog is on a special diet. If you forget to bring some treats, we have those on hand, including grain / gluten free varieties. Be sure and let us know if your dog has special food requirements.
CAN CITY DOGS ADMINISTER / APPLY MY DOG'S MEDICATION? IS THERE AN EXTRA FEE?
YES and there is no charge for administering medications. At check-in, please inform us if your dog requires medication. We will need to know the time of day, dosage, and best way to administer the medication.  You can tell us at check in, but we prefer to speed the check in process and have you to put this in writing with the medication (please type instructions to ensure we can read them). We keep peanut butter, hot dogs, and cheese on hand to help with administering oral medication, but please let us know whatever helpful method works best for you!
DO YOU HAVE SOMEONE IN THE BUILDING OVERNIGHT WITH THE DOGS?
We allow our guests to have quiet time to sleep after we have closed down for the day. We do not have a person stay overnight.  Our building is equipped with surveillance as well as a fire alarm system. Our neighborhood is patrolled regularly by police, it is very safe and has been for years.
ARE THE DOGS SUPERVISED AT ALL TIMES WHEN THEY ARE TOGETHER?
ABSOLUTELY the play group dogs are never allowed to be without eyes on them at all times!
HOW ARE NEW DOG INTRODUCTIONS HANDLED?
Based on our assessment, we will determine the rate at which your dog is ready for group play. A slow introduction with one to two of our regular playcare dogs is usually where we start. Please understand that we must be conservative in our introductions. Sometimes dogs don't get along for unpredictable reasons and must be removed for the safety of all our canine guests. That is why we encourage all new boarding dogs to visit for an initial free day of playcare. If we determine your dog is not a candidate for our open play, we will go over that with you.
IS THERE A SCHEDULE OF ACTIVITIES?
NO we are an open-play facility, we like to let dogs be dogs. They romp and play and rest on their own schedules. We do separate dogs into playgroups according to size, energy level and play styles… then, leave the rest to them. They are free to run and wrestle and howl or to just be lazy and rest – for the entire day. If you prefer we can give your dog a forced rest period in the middle of the day. We have found that, rather than rest, they tend to spend that time barking and jumping to rejoin the group!
CAN YOU FEED MY DOG LUNCH?
YES. Dogs that are with us just for the day are not fed unless you direct us to feed them, in which case you should bring your dog's lunch in a ziplock bag or other sealed container labeled with their name. We'll remove your dog from the play group for about 1 ½ hours around lunchtime in order to give them some time to eat and digest before going back to play.
WHAT TOYS ARE IN THE PLAY AREAS?
Some dogs are possessive of toys, so we prefer not to give them any reason to squabble. We provide tennis balls, frisbees and tug toys ONLY when the groups are small and include dogs known not to have those issues.
DO THE DOGS ALWAYS HAVE ACCESS TO WATER?
YES clean water is always available in our play areas.
DO THE DOGS EVER GET TIME TO WIND DOWN FROM THE FLURRY OF ACTIVITY?
Dogs generally nap quietly, on their own, during the mid-afternoon time frame. They tend to "self-regulate" and as one or two decide to nap, the rest usually follow suit. Most days, this will take place during our 1-3 closed time. We also use that time to feed lunches to those on a three-meal-a-day schedule, to give medications, and to grab a bite to eat ourselves.
HOW ARE CORRECTIONS ADMINISTERED? WHAT PROVISIONS ARE THERE TO AVOID FIGHTS?
Not all dogs will like or interact well with every other dog. We are quick to pay attention for those personality clashes and keep dogs who do not play well together in different playgroups. City Dogs always monitors the dogs' behavior to avoid incidents and we are always conservative in dealing with them. If we have cause to believe that a dog may start a fight, we will promptly remove them from the group as a precautionary measure. We are equipped with air horns and spray water bottles to spot-correct dogs. One quick squirt to the feet usually diverts their attention. 
HOW WILL MY DOG BEHAVE AFTER A DAY AT CITY DOGS?
Once home after a day a City Dogs, your dog will generally eat and then sleep through the night. They may also drink a lot of water. This is not because they have not had access to water, but because of their increased activity during the day. If you notice they are drinking excessively, limiting their water intake to a few ounces every 30 minutes or so will prevent vomiting. Please be aware – dogs do play rough sometimes and they love to "box" and chase and tussle. Just like children who play on playgrounds in daycare or at school can get hurt from time to time, dogs playing with each other on our playgrounds can get hurt too. Dogs play with their mouths / teeth and paws / toenails and like to wrestle around on the ground with each other. Serious injuries are rare but scratches, scabs, and sore muscles/feet are not uncommon, especially if they are not accustomed to the increase in activity. Once they begin to enjoy playcare regularly, like we humans who begin an exercise routine… those aches and pains will disappear!